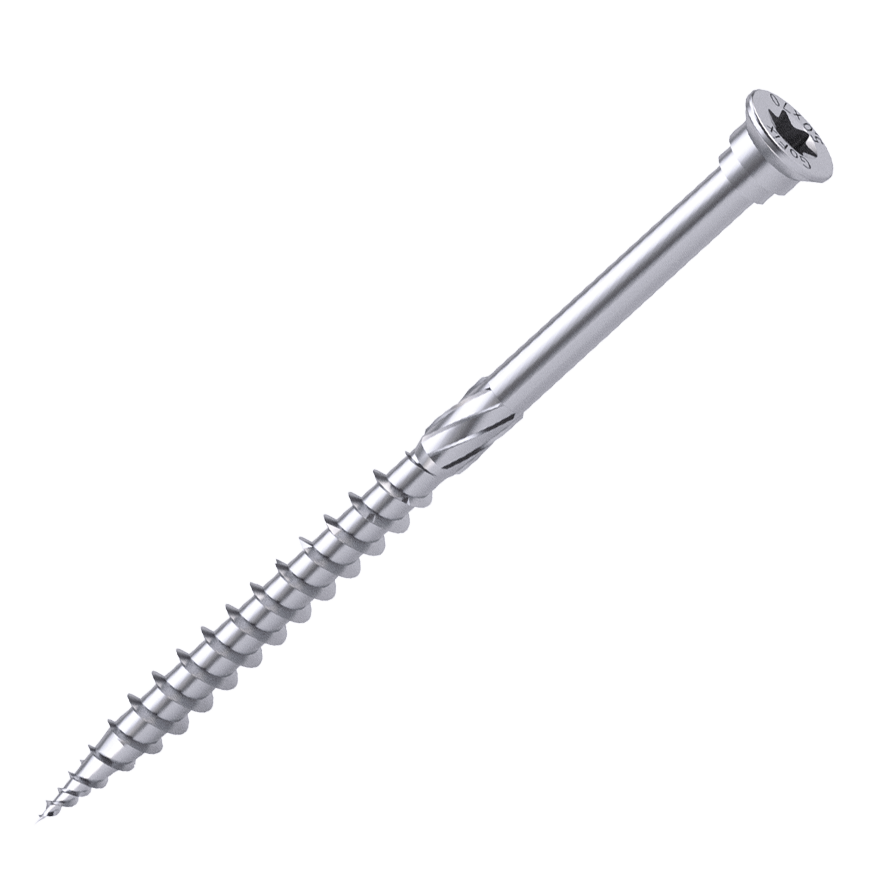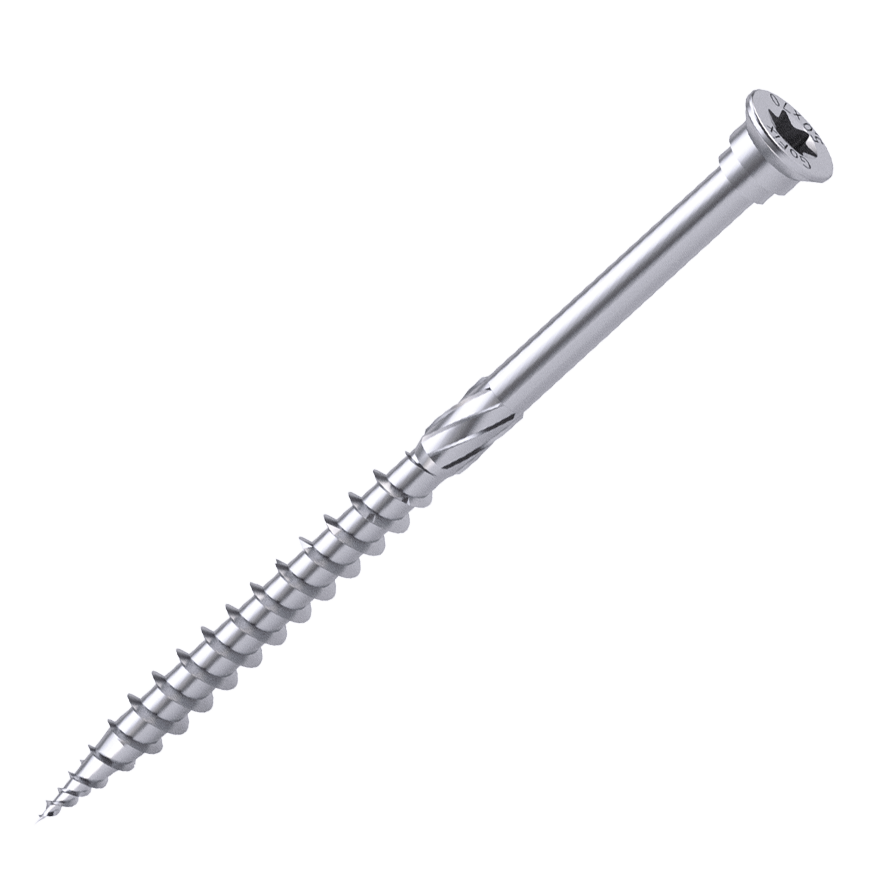 L-GoFix® MS
fastens wood to wood without pre-drilling and without countersinking
Price and ordering function are only visible after successful login.
To the login
product information
SIHGA® tip
In case of applications in the pool area with timbers and with a high tannin content, we recommend using L-BohrFix® MB A4. For surface-flush rotation, fast and secure, we recommend TerrassenFix® Depth Limiter TTB.
fastens wood to wood without pre-drilling and without countersinking
reduces crack formation or splitting of the timbers, even board materials, saves work time, additional pre-drilling extends the life of the wood

also attaches coverings made out of hard and thermo-wood
creates a perfect look, with these woods additional pre-drilling is recommended

multi-stage head with small head diameter
high constructive wood protection and refined surface as a result of the plane head

special thread angle with sharp thread edges
high pull-out value

SIHGA® point with special shape
guarantees fast setting of screws without splitting

SIHGA® ribs on shaft and slip coating
light, fast rotation and optimum fit in the wood are guaranteed

made from hardened stainless steel
rust-free fastening, extremely break-proof

also available with black (SC 9 coating) and antique look (SC 11 coating)
optimum on dark materials, or can be used for larch, Douglas fir and Bangkirai

including SIHGAFIX® stainless steel, Systemstift® and installation instructions
time-saving, practical, precise, all accessories enclosed; SIHGAFIX® stainless steel prevents rust from external sources and also screws into deep grooves

When using coatings such as oils, glazes and pre-greying, it is essential to consult the coating manufacturer. As a rule, the manufacturer specifies the minimum material quality of the binding agent. If the manufacturer is not known, we recommend material quality A4 (L-BohrFix® MB A4).
L-GoFix® MS A2 made from A2 stainless steel
stands out thanks to its good corrosion resistance and is best used in moderate, corrosive environments
Because of the material properties it is strongly advised to generally pre-drill the add-on part (screw diameter + 0.5 -1 mm). The substructure, due to the different bulk densities and moisture, also in conifers, should in most cases be pre-drilled over the entire thread length with Ø 3 mm. If in doubt, we recommend carrying out pretrials