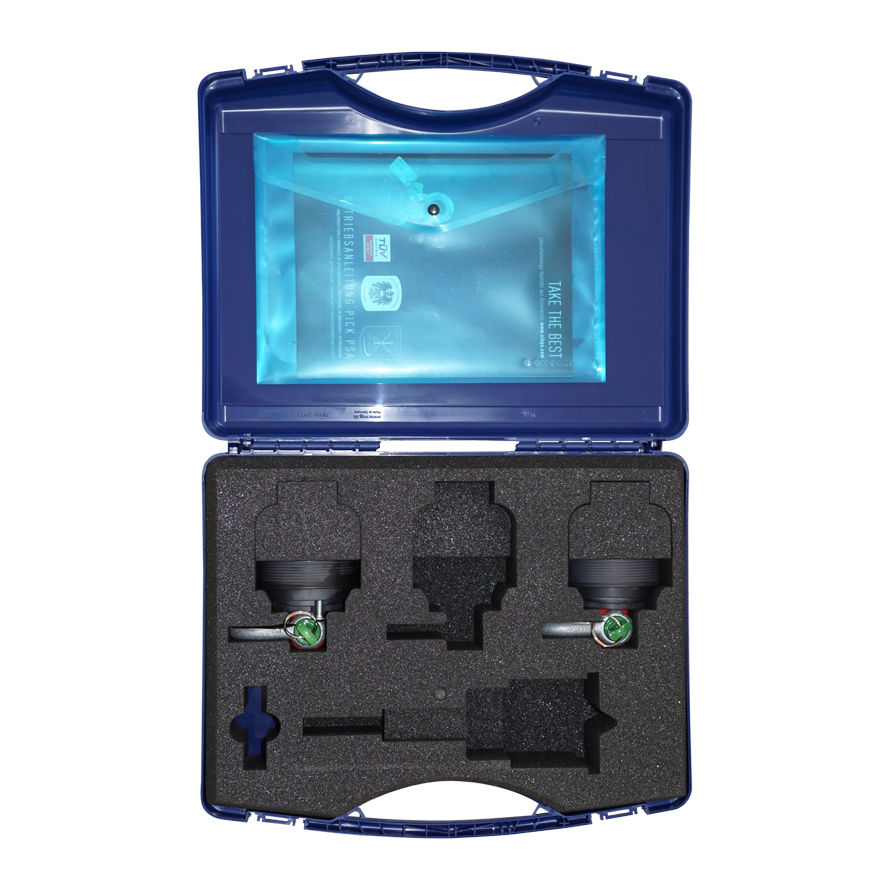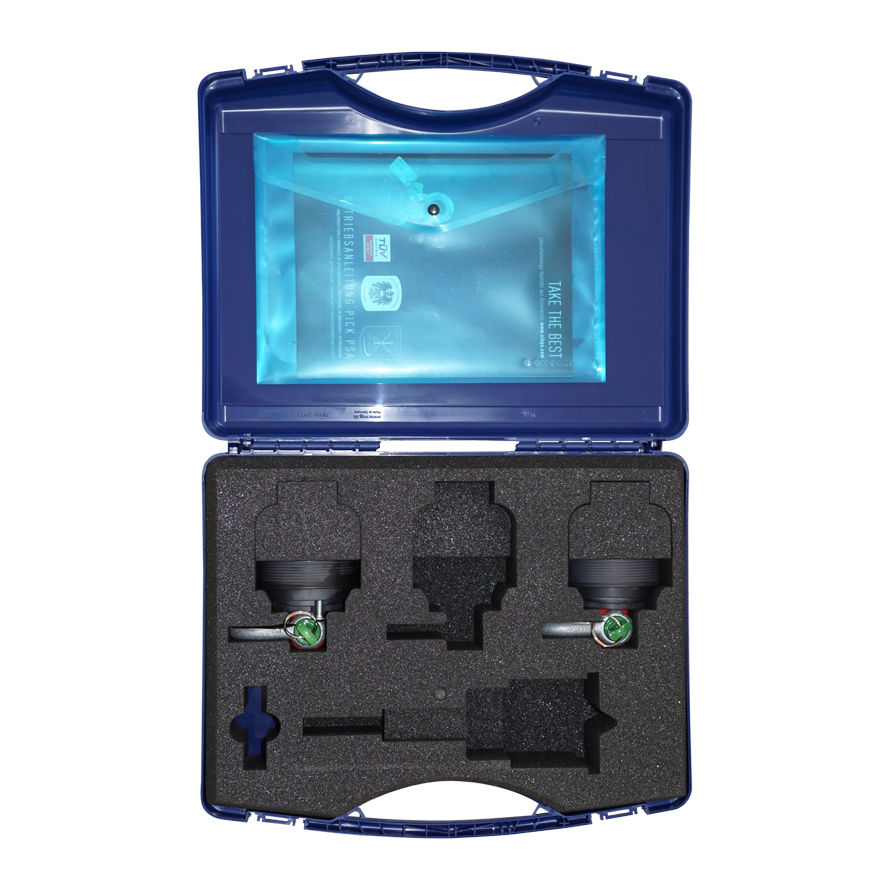 System Kit Pick PSA
Price and ordering function are only visible after successful login.
To the login
product information
SIHGA® tip
Use the Sihga® Pick to lift your wooden elements in order to achieve the best conditions for the Pick PSA.
protecting yourself and your employees from injury does not get any simpler than this
choose Pick-PSA when selecting your type-B attachment point

if the wooden elements have already been lifted with the Sihga Pick, there are already sufficient holes available
there are no time-consuming issues with tangled cables as the next attachment point is always within reach

optimal cable lengths possible
enables secure movement without restricting freedom of movement

no time-consuming installation and deinstallation necessary
for maximum security, the Pick-PSA is simply inserted into the borehole and the safety screw is tightened to 3 Nm

no cumbersome scaffolding needed
saves time and money

versatile in use
applicable for beam ceilings and board locking slabs

made, developed and patented in Austria
Austrian build quality and reliability, robust heat-treatable steel for long durability

almost maintenance free
regular cleaning and visual inspections, as well as annual testing in accordance with operating material regulations (Arbeitsmittelverordnung) are sufficient

tested by TÜV Austria
ensures the highest level of safety

Important note: The drill hole must not be used for lifting more than six times.