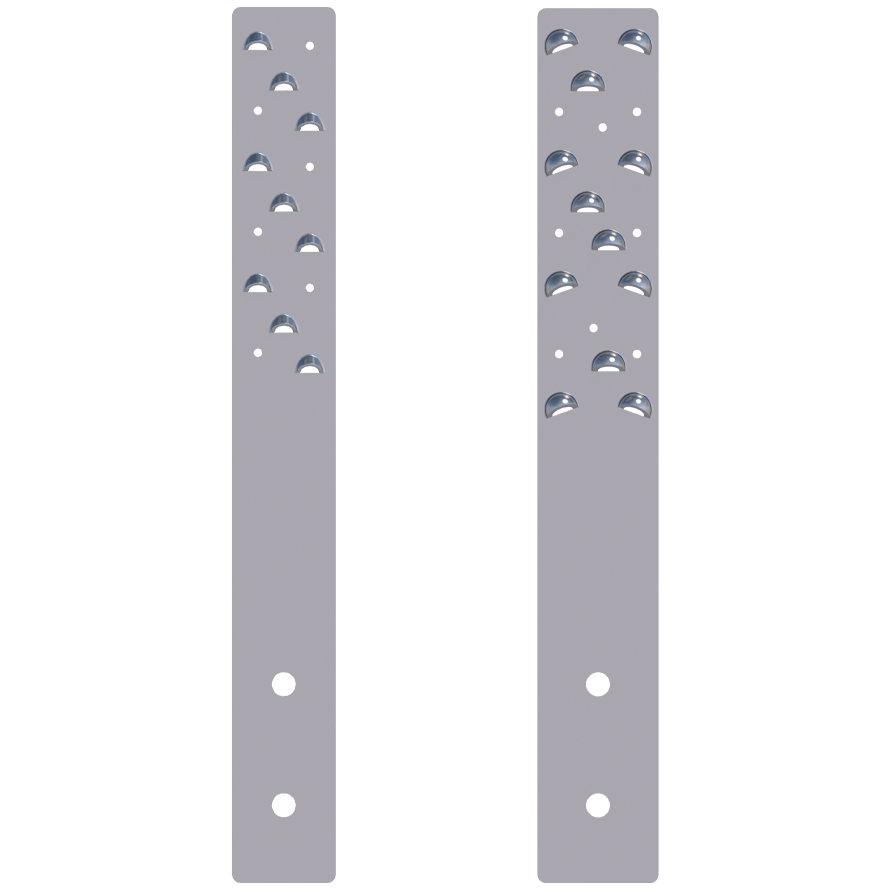 Mass-X® Pull HB
Straps developed for modern timber construction to absorb tensile forces
Price and ordering function are only visible after successful login.
To the login
product information
Advantages
Many different areas of application
For mounting in wood and concrete
Very high tensile load capacity thanks to new fastening concept
Fewer connectors required
Instructions for use
The anchoring in the wood is done using the GoFix® ZSS 5 x 120 mm at an angle of 45°. Thanks to the holes specially provided for this purpose, which also serve as screw guides, a friction-locked connection is created between the screw head and the tension plate. With the Mass-X® Pull HB 70, 2 holes of Ø 5 mm are provided for the 90° screw connection. Anchoring in concrete is done through the holes provided for this purpose (Ø 14 mm) using our BeziFix® anchor ZSS Ø 12.5 x 120.