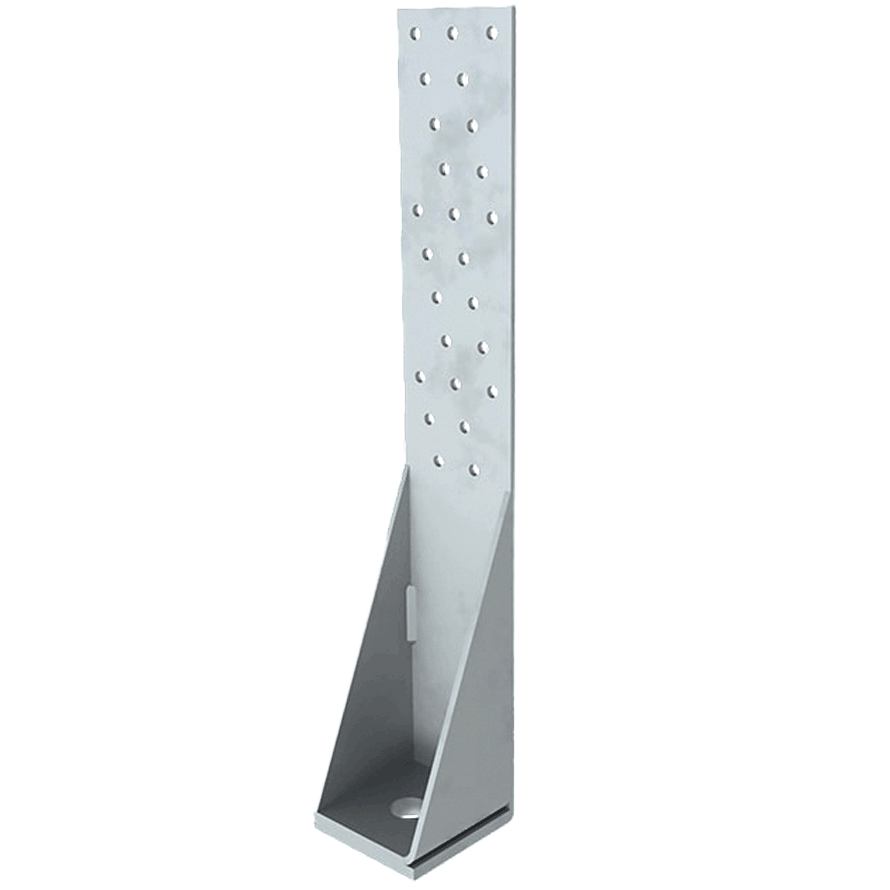 Mass-X® Pull Angle P-HB 340
Steel sheet moulding especially for timber frame construction for the transmission of tensile forces
Price and ordering function are only visible after successful login.
To the login
product information
The Mass-X® Pull Angle P-HB 340 is a steel sheet moulding especially for timber frame construction for the transmission of tensile forces. It enables simple and quick base point anchoring of timber elements in wood, steel or concrete substrates. The Mass-X® Pull Angle P-HB 340 is particularly stable and can withstand high loads.
Advantages
Short bridge height (150 mm)
Indirect fastening through an intermediate layer (e.g. OSB)
For mounting on wood and concrete
Optimised screw pattern for very high tensile load capacities
In combination with the pressure plate, the tensile force can be additionally increased
Instructions for use
The Mass-X® Pull Angle P-HB 340 is placed on the planking in the floor area and fastened to the stem and, if necessary, to the threshold with screws or anchor nails. The connection is capable of safely transferring tensile, suction and shear forces via the screws into the Mass-X® Pull Angle P-HB 340 and finally via a dowel into the base plate. Maximum threshold height: 150 mm taking into account the distances to the end timber edge according to EC5.