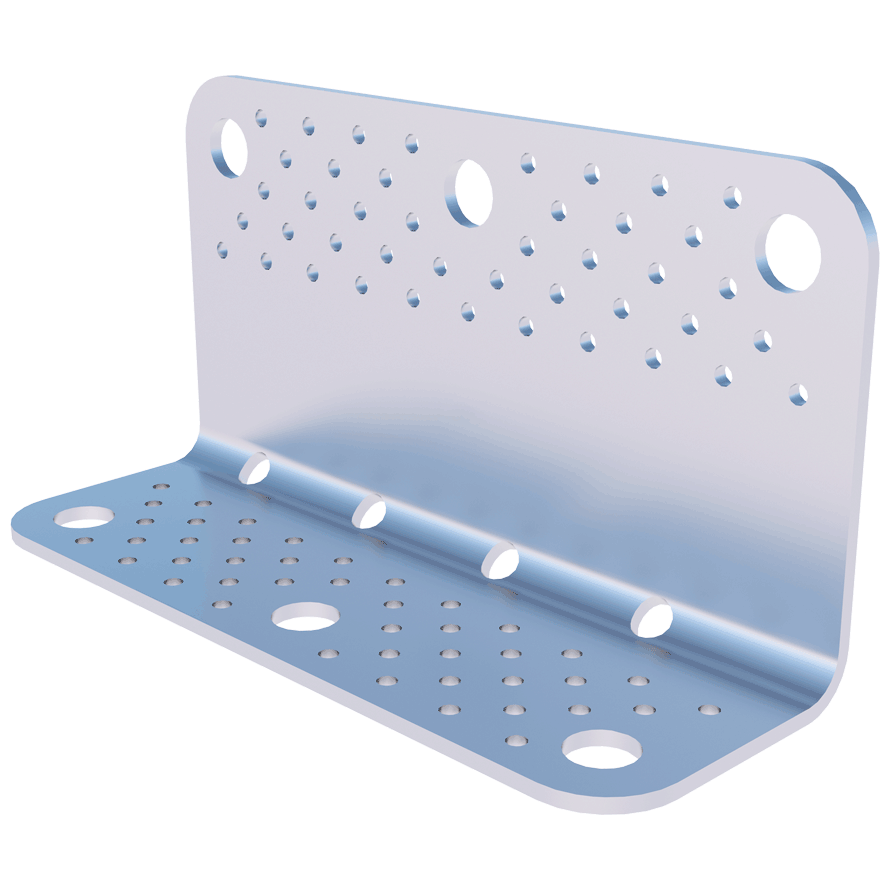 Mass-X® Angle Z
Connector developed for modern timber construction
Price and ordering function are only visible after successful login.
To the login
product information
The Mass-X® Angle Z is ideally suited for use in solid wood construction. Its field of application is limited to the use of CLT (cross-laminated timber). Due to its solid design, it can transmit high forces. In contrast to the standard angles, the Mass-X® Angle Z can be combined with our IdeFix® IF. This makes it possible to construct complex connections.

Advantages
High load capacity




Variable applications Mass-X® angle decoupling Z



Instructions for use
For the Mass-X® Angle Z, the angle fitting screw 5 x (50, 60, 70 mm) is used in combination with the GoFix® S+ 10 x 125 mm. When used with IdeFix® IF, only 4 IdeFix® IF and 4 GoFix® S+ are required. (See application picture) A combination of IdeFix® IF and screw bolts through a wall is also possible. The load values of the ETA must be observed.