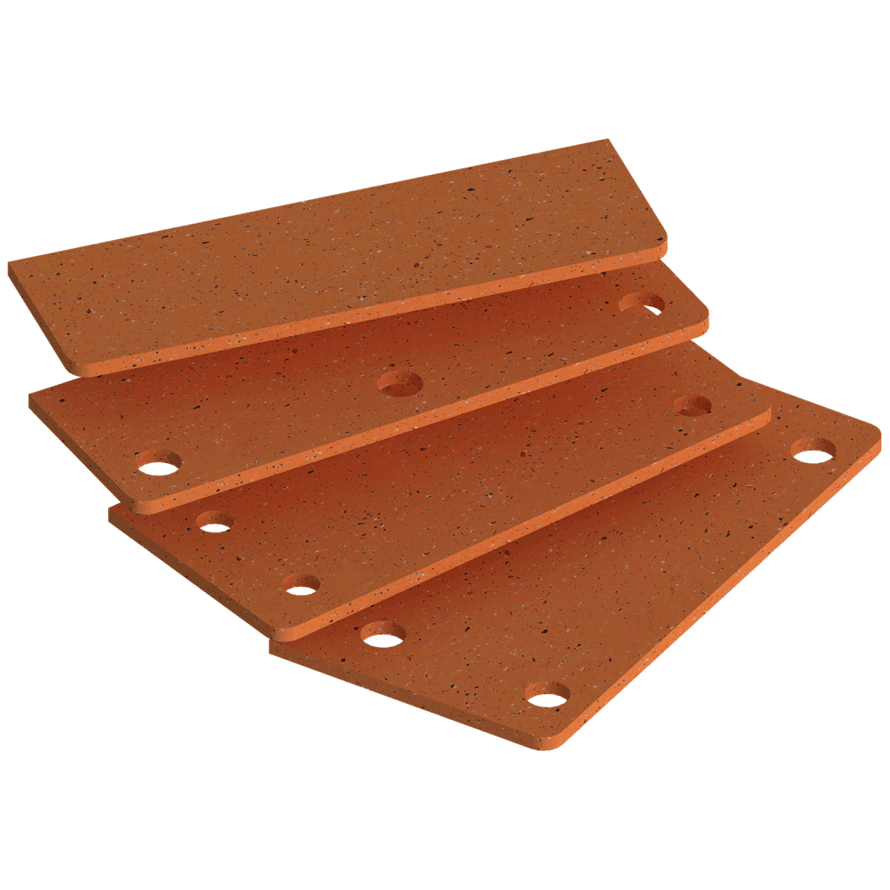 Mass-X® angle decoupling
Perfect complement to Mass-X® Angle Q HH/HB andMass-X® Angle Z
Price and ordering function are only visible after successful login.
To the login
product information
The underlays are made from a combination of the components cork and natural rubber. The product is suitable for vibration damping applications where very high insulation values are required. The Mass-X® angle decouplers are used as non-visible isolators (pads/strips) with low resonance frequency, as well as a medium-low load.
Advantages
Easy assembly thanks to underlays
Sustainable material
Not visible
High load capacity
REACH-compliant

Instructions for use
The Mass-X® angle decouplers have cut-outs for the concrete screws for use in concrete. An increase of the separation layer to 12 mm is possible by double layering. When used in wood, the material can be screwed through. The application must be determined in advance by a structural engineer. No statement can be made about sound reduction, as this depends on the design.